Laser Specialist
Katti A. Jablenski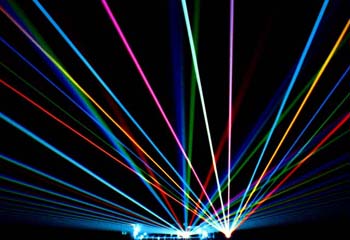 http://www.laserfx.com/Works/IndexWorks.html
Light Amplification Stimulated Emission Radiation
Laser is an acronym for "light amplification by the stimulated emission of radiation."
KAL uses a mountain side for our laser show. With our spectacular lasers, we are able to cover the same area that a 40*60 foot screen would cover. This means that our show can be used for crowds with more than 7,000 viewers.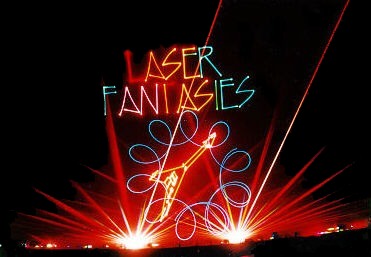 Our white light lasers are powered with a minimum of 13-15 watts.
We use foggers to enhance our laser show. This helps our show become crystal clear for the audience.
"All U.S. shows that use moderate- or high- power lasers must have a variance granted by the CDRH that allows the show to take place" 1 KAL, ensures it viewers that we have a variance, and KAL does everything it can to keep its audience safe.
http://www.spacelaser.com/laser/
Here at KAL we take pride in our laser show. Come be apart of our first show the first weekend in June! There is no better way to spend a night in town. Just sit back, and relax. KAL is here to provide with you an amazing laser show that will be displayed on the Park's mountain. Following the laser show will be a spectacular firework display with music to emphasize our country theme.
What is so great about our laser show? Well, our first show is ALL country, but KAL can present a show for any occasion. That is right, bring your cowboy hats and boots. Be prepared to let out a few Ye-haw's.
at KAL, we use the screen effect and white light lasers to show our lasers. This will insure the safety of all of our views. You will see a display of HeNe lasers, Erbium Holmium lasers, Argon lasers, Dye lasers (which are fluorescent dyes in organic solvents), White light lasers, and also many 3-D effects.
Index
1*- The laserist: Laser show basics/ technology. Available Online.
<http://www.laserist.org/Laserist/showbasics_terminology.html>
14 March 2005.
Questions? Feel free to email us
**This page is not that of a real company, but it is for a chemistry assignment for general chemistry 140 at Monmouth College.**