LATIN DERIVATIVES
IN THE PREAMBLE
TO THE U.S. CONSTITUTION
English words derived from Latin are printed in red boldface: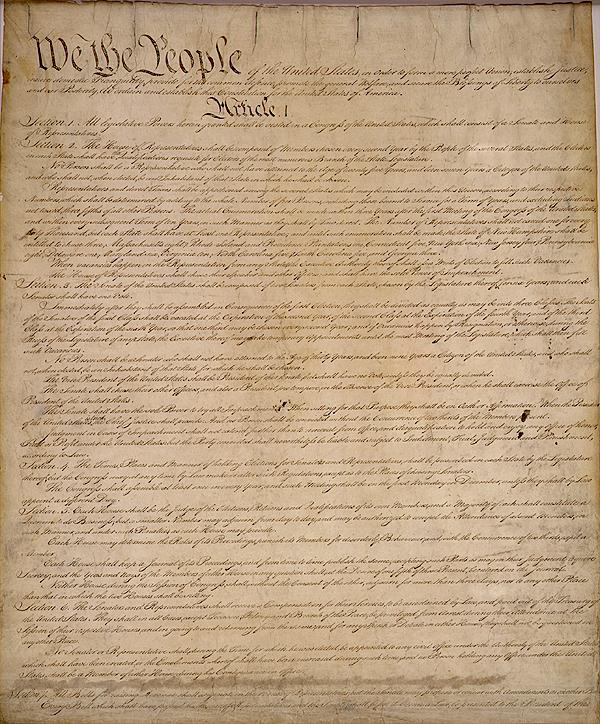 We the People of the United States, in Order to form a more perfect Union, establish Justice, insure domestic Tranquility, provide for the common defense, promote the general Welfare, and secure the Blessings of Liberty to ourselves and our Posterity, do ordain and establish This Constitution for the United States of America.
NOTE: This website is maintained by CPL Chair, Tom Sienkewicz, at Monmouth College, Monmouth, Illinois. If you have any questions, you can contact him at toms@monm.edu.