An Interview With Steven Price
By Johnathan Skidmore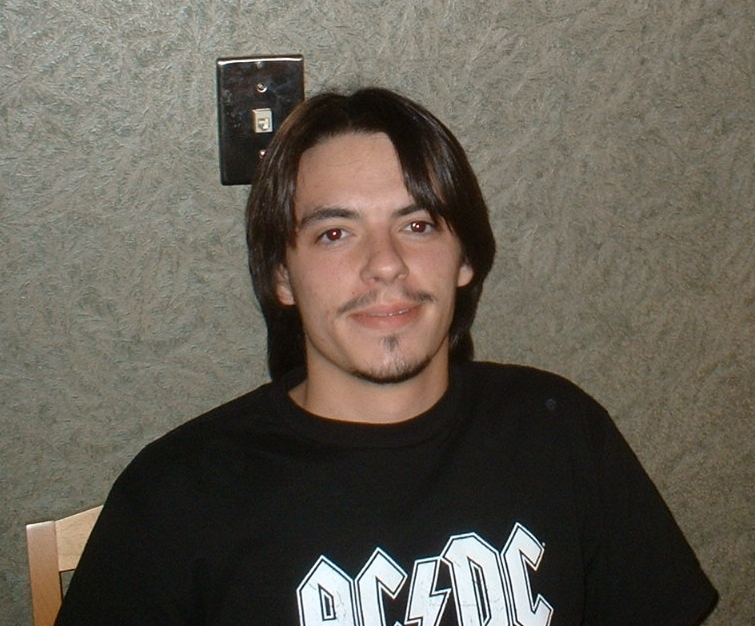 This past week, I got the chance to interview Steven Price, a new addition to Monmouth College faculty and director of the new Communication Across the Curriculum program. This is what he had to say: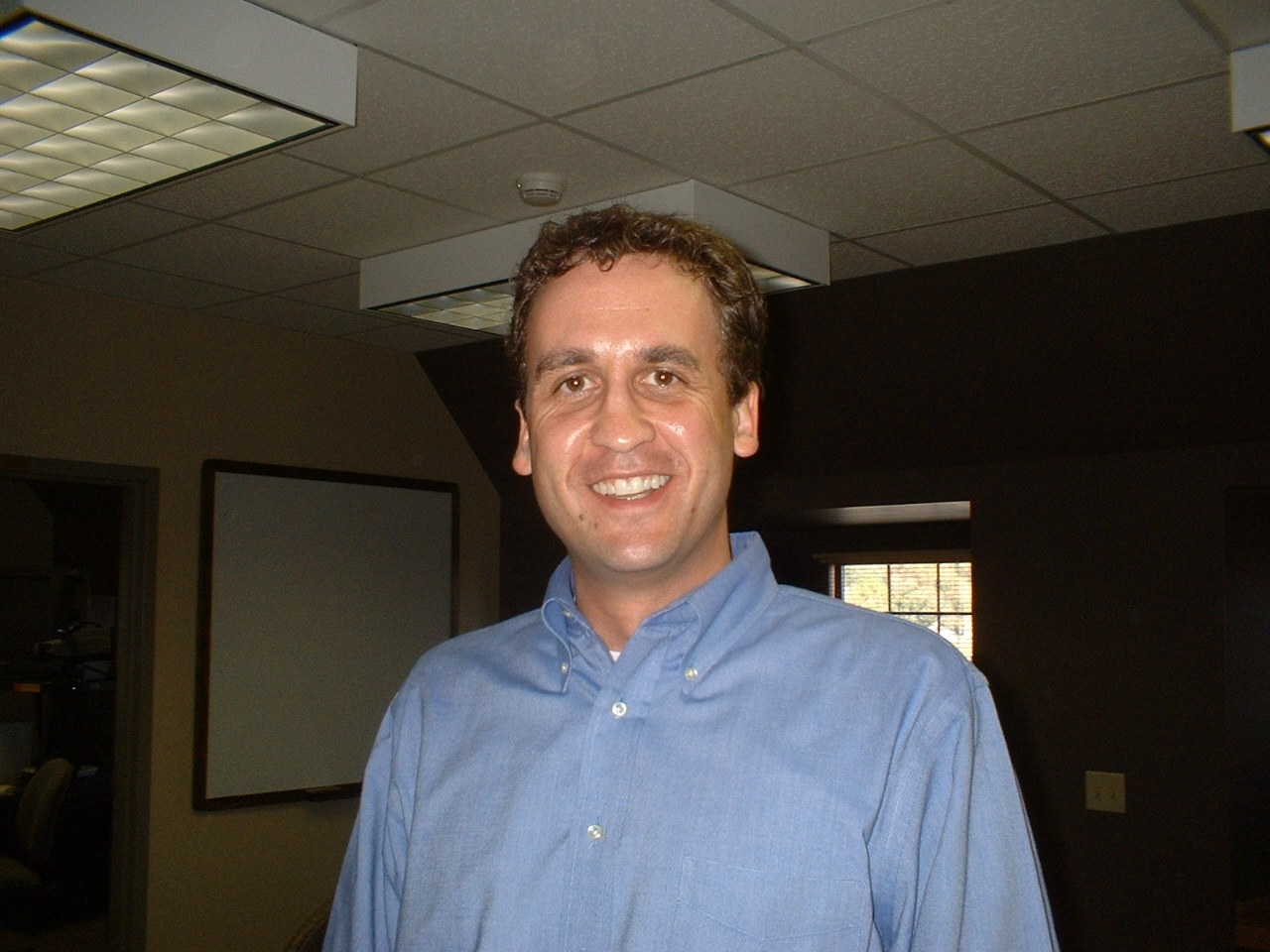 Johnathan Skidmore:
So what exactly made you come to Monmouth, out of all places?
Steven Price:
Well, I was teaching at a small, mid-sized liberal arts college outside Jackson, Mississippi, Mississippi College, and Iíd been there for five years--that was my first tenure track job out of graduate school. I had a lot of opportunities there; I started out teaching as faculty and got involved in Writing Center, got involved in their Freshman Composition class, or running it. I was Writing Center director and Freshman Composition director, and those were supposed to be temporary things as I held it for someone who was coming in permanently. Then we had an opening where I became department chairman for the last two years. It was a really great experience. I discovered that I like the administrative things, but it really took a lot of time away from teaching. So the opening at Monmouth College was for the Communication Across the Curriculum director in addition to teaching and it seemed like a good chance to do administrative work as well as teach. That was the big draw to it. There was an opening and I had been up here working on a project with a member of the English department previously, so I was familiar with the school that way, and it seemed like a really good opportunity to continue some administration work that might be more directly linked to my teaching.
JS: Now, what exactly is the Communication across the Curriculum program?
SP: Monmouth College, as I understand it, has been undergoing a big curriculum review for the past three years, trying to understand whatís currently being done and why and how it can be improved. So one of the things that they identified as an area that really accentuates a liberal arts environment is communication skills and that is a way to cross disciplinary boundaries and to maintain the interdisciplinary status that really defines a lot of liberal arts college. Writing and speaking are then seen as a way to lengthen different disciplines and the Communication Across the Curriculum program was established in theory. Itís not so much that there are communication problems at Monmouth; that has never really come up. I think that they rightly see that it can be used to accentuate learning and be used as a learning and pedagogical tool in everything from Science, Physics, Music, to Biology, which I just heard a paper on, English, CATA, and everything else.
JS: What types of programs or events are involved in the Communication Across the Curriculum program?
SP: Well, right now what we are doing with Communication Across the Curriculum this first year is basically trying to figure out whatís already in place within the different departments. What kind of writing activities are already in place, what type of speaking activities are already there, things of that nature. Thatís a large part of what my first year will be about, trying to figure out whatís already going on. I was just upstairs watching the science seminar where they are presenting papers and projects and things like that. The Business Department has a business seminar that is very similar. That is a capstone to their major. What we want to do first is figure out whatís already in place in terms of writing and speaking and build from that. Thatís one of the big things this year. Some things Iíd like to get going are resources for faculty who want to incorporate more writing and speaking into their classes, not necessarily big projects, but the day to day things that will help students process information more effectively. Helping make sense out of complex ideas where communication would help you do that. Iíd like to have a resource center or room, or a resource page on the web with resources for faculty who are interested in teaching more effectively using communication skills. Iíd really like to get some things with the students going. Iím also co-directing the writing center this year,and will be directing it next year. I am interested in broadening the horizon with that program. Trying to get kids who are not just in English110, but kids from a variety of different disciplines to stop over and use the really effective tutors that are there. Iíd like to have a group from different majors over there, not just freshmen either, but sophomores, juniors, and seniors, in order to create an environment that seems more natural rather than seeming like an artificial hoop or an assignment. This is one of the goals there. Iíd also like to try and get some speaking events together where students in particular can share some of their projects, celebrate and give them a little credit for what theyíve done while making a broader audience than their classrooms. Iíd like to maybe get some posting, maybe a website or print materials where student writing can be shown to people around the campus.
JS: You mentioned before the interview that you had a focus in English. Where did you study?
SP: As an undergraduate I went to Wisconsin, Oshkosh and my background was in English and Secondary Education. I had a lot of background in composition and composition theory during that. I taught high school for about three years and then decided that I wasnít teaching enough, so I went to graduate school for my masterís degree at Arizona State University. I then transferred to LSU in Baton Rouge, Louisiana, which is one of the best things Iíve ever really decided to do. I loved it. I loved the school, the state, and the football team. My background there was in eighteenth century British literature, my dissertation was on that. Actually, the whole time I was there I taught freshman composition, business and technical writing, as well as the two different courses in freshman composition. Composition is the most challenging thing that Iíve done as teacher, but it also has a lot of rewards, so it motivates ME to keep trying. I got my degree at LSU, taught there for a year, and then taught down at Mississippi College that I mentioned.
JS: What courses are you teaching or what courses do you plan on teaching here?
SP: Right now, in addition to the Communication Across the Curriculum administration, which is not something that I would like to do if it was just an administrative position, I feel that itís essential to teach and get to know students and to also get to know faculty. Iíve discovered, and Iíll choose my words carefully here, that when you are in an administrative or department chair position, itís easier to lose sight of what itís like to teach and be with students. Everything becomes numbers and the bottom line. Itís easy to fall prey to that. Iím teaching CATA 101 and English 110. Iíll be doing that every semester and, in addition, in spring Iíll be teaching the practicum for the writing fellows at the writing center.
JS: You mentioned your involvement with the faculty here. Compared to the other colleges and universities that youíve attended or taught at, how do you feel about the faculty in general with the size of the campus and friendliness of the faculty Members?
SP: They seem like they are really an amazing bunch. One of the things that I noticed when I was here for an interview was that they are very involved and committed to the school. I mentioned the curriculum review that they went through, which is usually a dull and nasty thing, but here they seemed to be really interested with the curriculum and what the students were to learn and why. They were greatly concerned with keeping the liberal arts program. They seemed very concerned and everyone seemed to have input in the new programs. Every Friday there are these faculty colloquiums with faculty presentations. These people are on their own creating these programs, and it seems like they really enjoy mixing academics with fun or entertainment, if you will; at the same time, itís kind of what I was hoping to see in a college environment.
JS: Is there anything that in closing you would like to stress or make any final pitches about?
SP: If you want to stress anything, you could stress the Communication Across the Curriculum. Iím trying to get as many people involved as I can. My philosophy here, if you want to stress this, is that one of the reasons that I think itís so important to meet everyone and find out whatís going on is that this is something that we want to blend with the things that are already on campus. I donít have any grand scheme where this is what needs to be done, or try to jam things through here, because that doesnít work for communication, that doesnít work with a lot of things. It needs to be student driven and needs to be faculty driven, not problem driven, but rather accentuating whatís already there and using it to its full advantage. Iím glad that weíre doing it, but in a lot of ways we were already doing it, now we are just going to emphasize it more. So far there has been a lot of interest in it and Iím just interested in keeping the ball rolling at this point. I would like to invite people to talk to me, students in particular to tell me what sort of things they would find helpful. Iíd love to hear from students in terms of speaking and writing what they consider their trouble areas and what resources they need. Itís easy for me to say we need to make the writing center have longer hours or that we need a website, or more resources listed, but if students were to tell me, ďthis is what we need,Ē then that would be most helpful.
JS: So how can students or faculty get a hold of you?
SP: Well, email is good (sprice@monm.edu) or you can call me (x2357) and my office is right here in HT, room 102. If people would like to come over and visit, Iíd love to have Ďem.