SOfIA Group Creates Online Writing Resource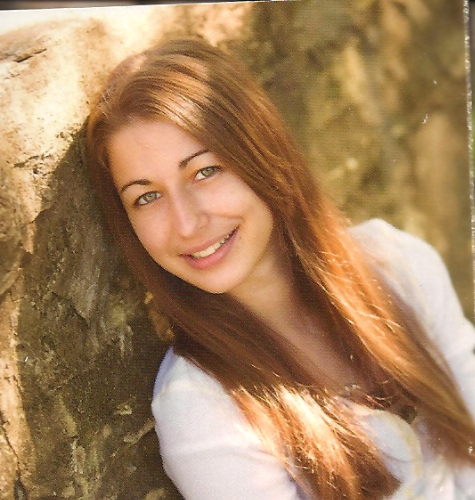 by Stevie Croisant
On the first day of August, four English students willingly gave up an extra twenty days of their summer in order to participate in Monmouth College's SOFIA program. This year, Professor Rob Hale came up with the idea to have his SOFIA students design a website about the process of writing a literary analysis paper.
Seniors Leanna Waldron and Mary Grzenia along with freshmen Cassie Burton and Carli Alvarado participated in the SOFIA program. The four women worked on starting up writingaboutliterature.com, which included writing their own literary analysis papers.
"[The project] was more rigorous than I expected," said Burton. Burton, who had no idea what to expect about the SOFIA program early in the summer, was surprised by the workload the project required of her especially since she had to shift her focus from high school writing to college writing.
Professor Hale gave each student four pieces of literature to read including, To Kill a Mockingbird, "Story of an Hour," "Harlem," and "Trifles." After reading the assigned pieces, Burton and Alvarado were asked to interview high school teachers and peers about their experiences on writing literary analyses.
Alvarado, who is not actually an English major, was hesitant about participating in the SOFIA project, but soon felt comfortable after she learned what she was going to do.
"As soon as I found out I had to do a website, I was very excited," said Alvarado.
The project began with the students comparing the interview results, focusing on trends in answers and recognizing the issues they were going to address. The seniors who were focusing on perfecting their writing skills were also able to act as mentors to the freshmen.
"The seniors told me about a lot of resources," said Alvarado. "They explained how to navigate the websites here. They also have been writing a lot longer than me, so it was nice to have them critique my papers."
The writing process soon began with journal entries, pre-writing, and drafting happening from all four of the SOFIA participants. Each participant took a different story to write their own 3-5 page literary analysis.
"It was different to actually come here and get feedback from college seniors and a professor," said Burton. "I feel like I got a head start on school."
The four students also presented the website during the second week of SOFIA to the students in other disciplinary areas in order to get feedback.
"A lot of faculty and students were impressed," said Grzenia. "No matter if you're an English or a science major, you still have to write papers."
The website, known as STEPS (Students Teaching English Paper Strategies), includes each student's own writing process, from their notes to their drafts and thesis development. The website also features a glossary and quotes from the SOFIA participants regarding their thoughts about the writing process.
"The hardest part was making the website from the perspective of an incoming student, and after gaining three years of experience, it's hard to go back," said Grzenia. "The freshmen really came up with a lot of great ideas for that."
The website, though it looks finished, is still underway. Grzenia, is completing the website this semester under an internship from Professor Hale.
"I like the idea of creating a site that will actually help people," said Grzenia. "Hale offered me the opportunity to clean up the site's errors, make sure the archive section is uniformed, and finish the glossary of literary terms."
Grzenia mentioned that she and the other participants will be involved in a telephone conference with other colleges in early November in order to promote the site. The website is still in a beta stage and will be completed, hopefully, by the end of the semester. The women also hope to spread the word to other Monmouth College students about their website.
"You can hear the student voice in the website," said Grzenia. "It's not a professor's work. This project was fun, and I wouldn't trade that experience for anything."
---