A big lot lends itself to a gardening habit. Some family photos 2007
At our old house on East Second Avenue. The pond in May, with Clematis blooming.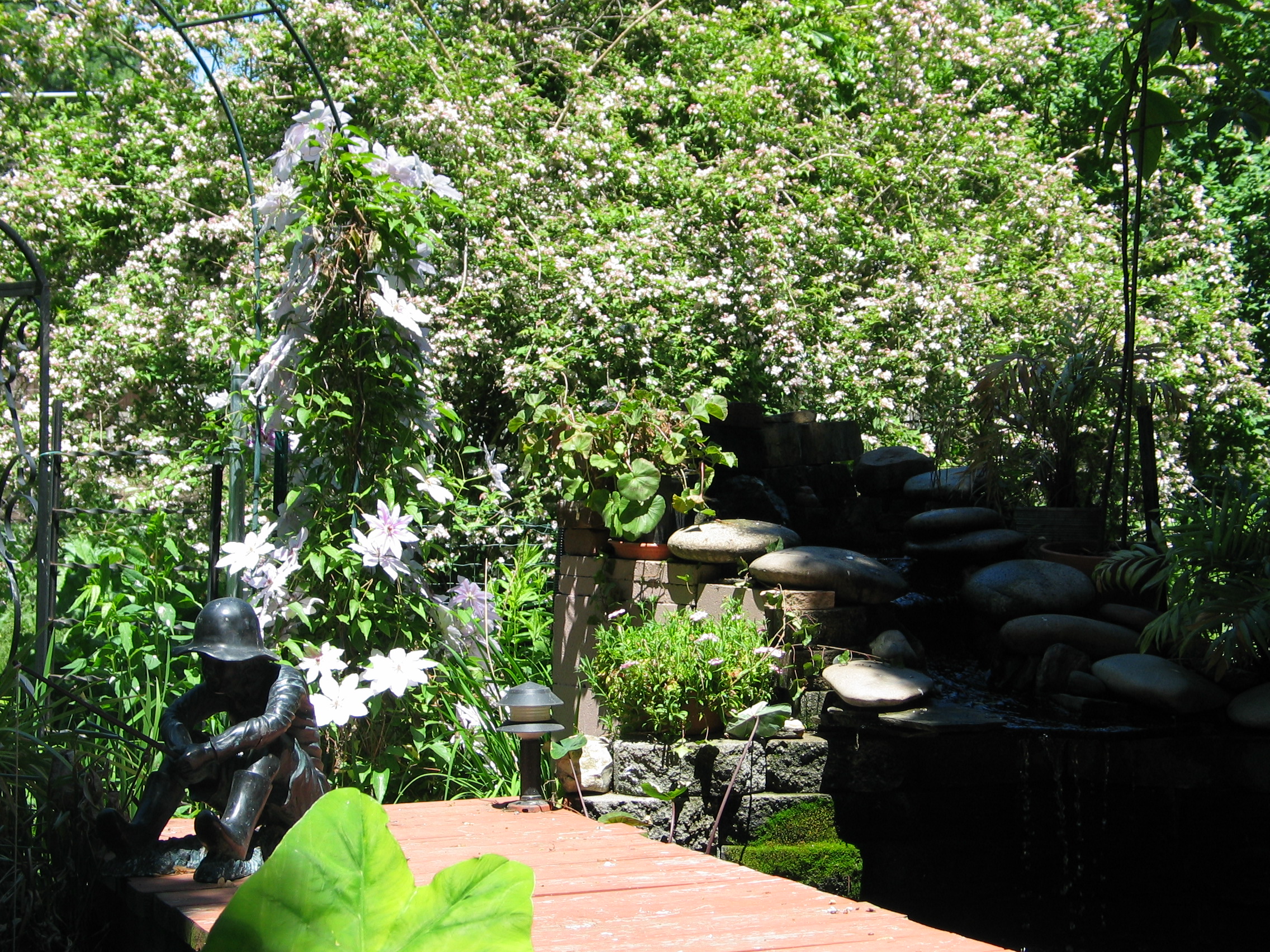 The garden in July 2005 Sammy obediently waiting for me to take the picture.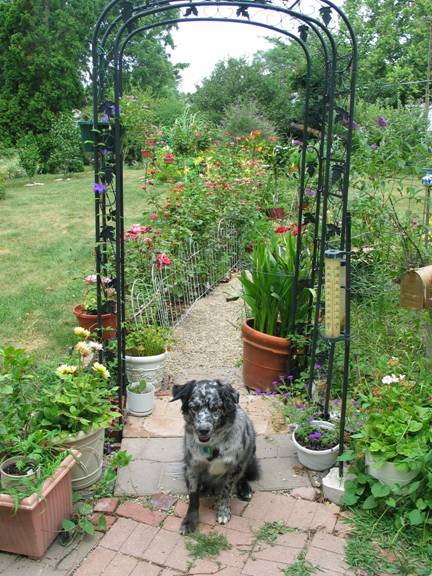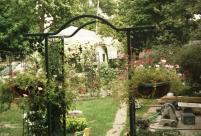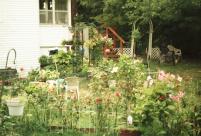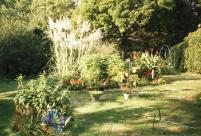 Above: the garden in September. Below: the fish pond.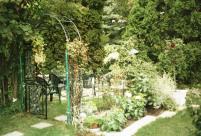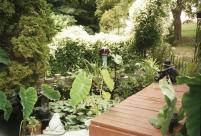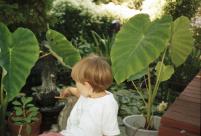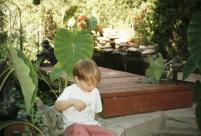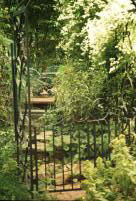 The Garden Pond in September 2005
The garden in summer of 2010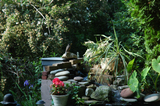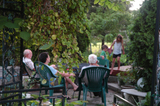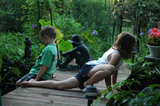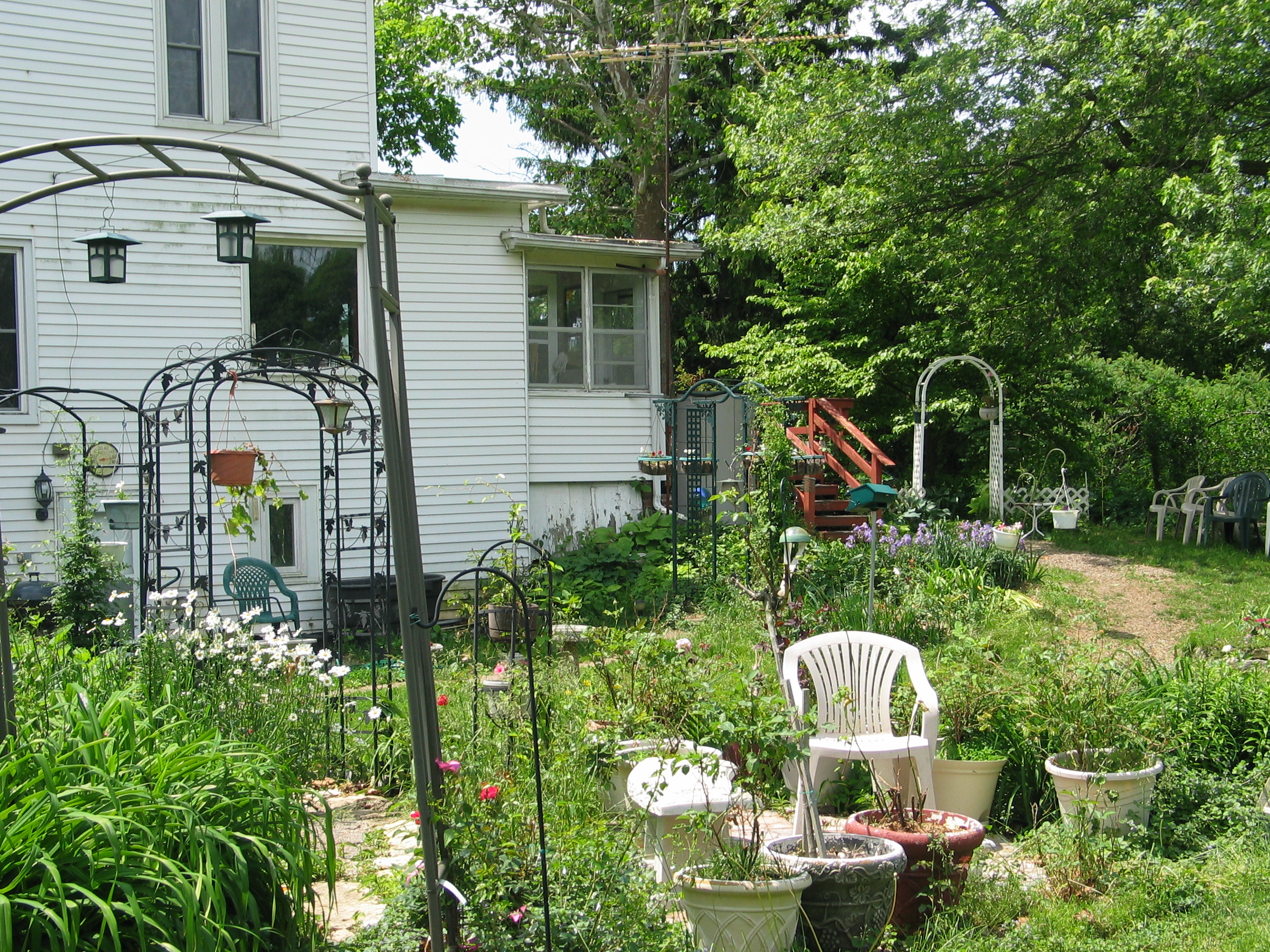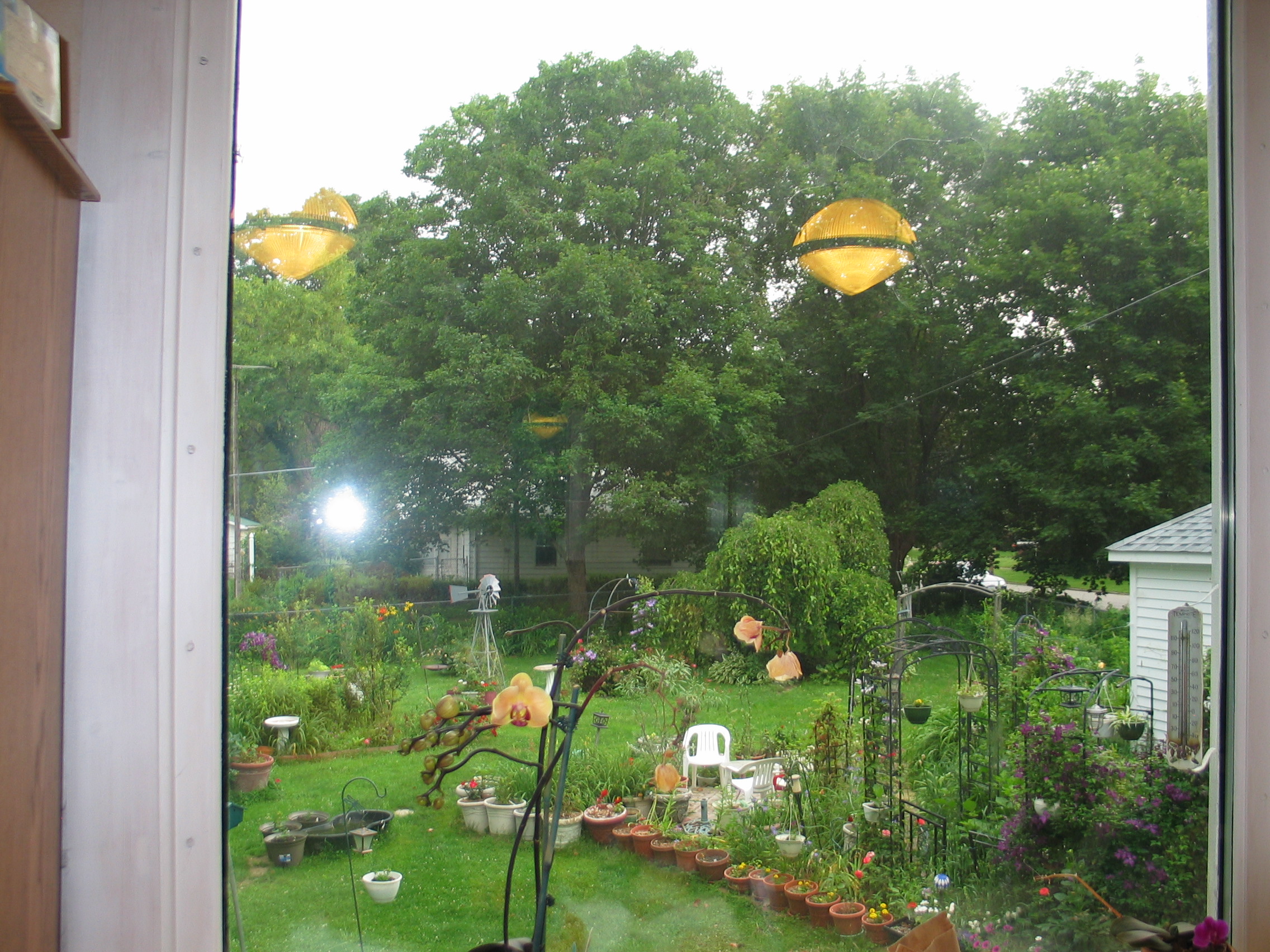 view from computer room
2015 moved to a new home on North Tenthe Street. Starting over.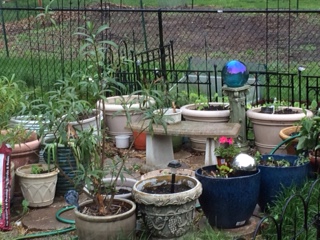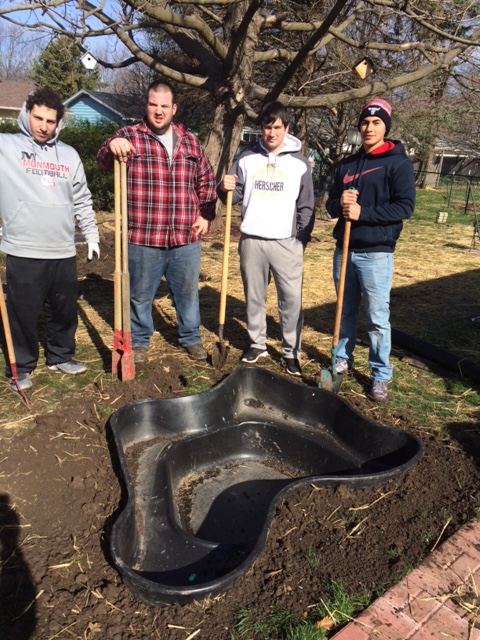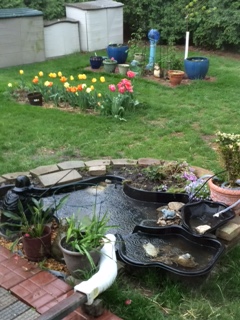 2017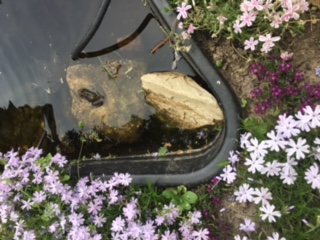 frog and flowers