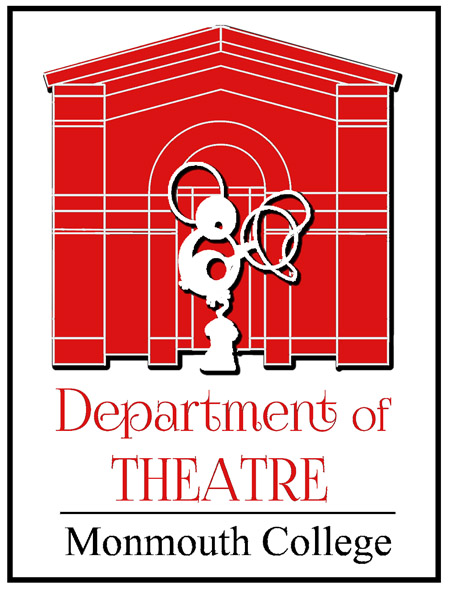 Theatre Department News
Frankenstein poses relevant questions to today's world
People often imagine Frankenstein as the tall and looming, bright green monster with bolts protruding from his neck. Movies made this image famous, but the name Frankenstein originally refers to the monster's creator, Dr. Victor von Frankenstein. Monmouth College Theatre Department's presentation of Mary Shelley's Frankenstein returns the name Frankenstein to the proper person, and imagines a less iconic iteration of the creature. The production runs November 6-9 at The Fusion Theatre at 230 South Main Street in downtown Monmouth and opens the main stage season, which is based out of The Fusion Theatre.
The production utilizes arena style seating, allowing audiences to see all aspects of production, and includes cinematic projections.
Several Monmouth College courses are reading Shelley's classic novel, which tells the tale of Dr. Frankenstein and his creation. Director Vanessa Campagna's production concept connects the original text to modern day, stating "A New Historicist perspective is that 'All texts, all documents, are representations of the beliefs, values and forms of power circulating in a society at a given time in specific circumstances.' With this in mind, our production depicts what I identify as some of society's current beliefs, values, and forms of power. Consider the present moment's emphasis on progress and innovation. Specific to the college's academic community, consider the emphasis upon themes of artificial selection, beauty, and control (typified in the ILA common text, The Botany of Desire), and the roles these desires play in personal and social meaning-making. This production of Frankenstein aims to be resonant and accessible for students, as well as thought-provoking and aesthetically pleasing for community patrons."
Frankenstein will play Thursday through Saturday, November 6-8, at 7:30 pm and Sunday, November 9, at 2:00 and 7:30 pm. A talkback with members of the cast and crew will be held directly following the Saturday performance. Tickets are $4 with a MC ID, $5 for non-MC students and senior citizens, and $6 for adults. Seating is limited with only 100 seats per show. Selling out is predicted, so it is advised to purchase tickets online in advance: http://www.worldforms.net/TOL/fusiontheatre/tickets.php. No late admissions will be permitted, non-paid reservations will forfeit seats 10 minutes prior to curtain time.
Due to adult language and situations, it is recommended that no patron under the age of 13 attend the show without parental supervision.