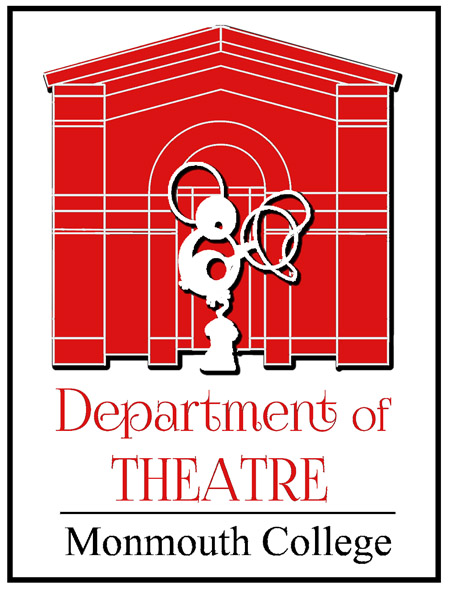 Department of Theatre —Theater Major, Minor
If indeed "all the world's a stage," the Theatre major offers many ways to successfully "make an entrance." The Department of Theatre (THEA) offers a theatre major that includes the skills necessary to produce excellent theatre (acting, directing, design, management) along with experiences relevant to life long learning (creativity, working in a collaborative environment, achieving self-expression, and increasing self-confidence). For all students, the major stresses both general knowledge in the process of theater and skillful development in the creation of theater. In addition to course work, students gain practical experience as they immediately assume positions required to support the creation of productions in the Theatre program. Theatre majors find themselves working in a wide variety of businesses including: entertainment, performing and public speaking, on and back stage, public relations, in education, event planning, media, and law. Theatre is both a profession and an art and, whether it be graduate study, working the "business" or using theatre in other endeavors, Theatre majors will offer creative solutions to life's challenges.

Theatre Major Requirements.
A major in theatre consists of 12 course credits from the following courses:THEA 119, 175, 181, 182, 272, 273, 275, 278, 281, 282, 370, 371, 372, 377. In addition a student is required to complete an independent study or internship and acceptance of a senior, electronic portfolio.
Theatre Minor Requirements.
A minor in theatre consists of 5.5 course credits from the following courses:THEA 173, 175, 272 or 273, 275, 278, 282, 370.
Teacher Certification.
Students seeking teacher certification in drama should confer as early as possible with the Chairs of Theatre and Educational Studies to ensure that their program will meet state standards. (Note: Secondary certification in a "primary teaching field" requires a minimum of 8 courses.) A second teaching field in a related area of study is recommended.
Internships and Independent Studies.
I
nternships and Independent Studies are an integral part of the THEA major. All majors are required to complete an internship experience or an independent study project. Internships can be taken in a wide variety of job settings—from stage management at a local theatre company, to publicity, assistant directing, or teaching youth theatre classes. A listing of recent internships in the department can be viewed at the Theatre web site's internship page. The internship experience usually occurs in the junior or senior year or in the summer between. Theatre faculty routinely advise and assist students in finding good internships. An internship is normally for three semester hours of credit. Typically students spend between 125 and 150 hours at the internship site or about eight to ten hours per week.