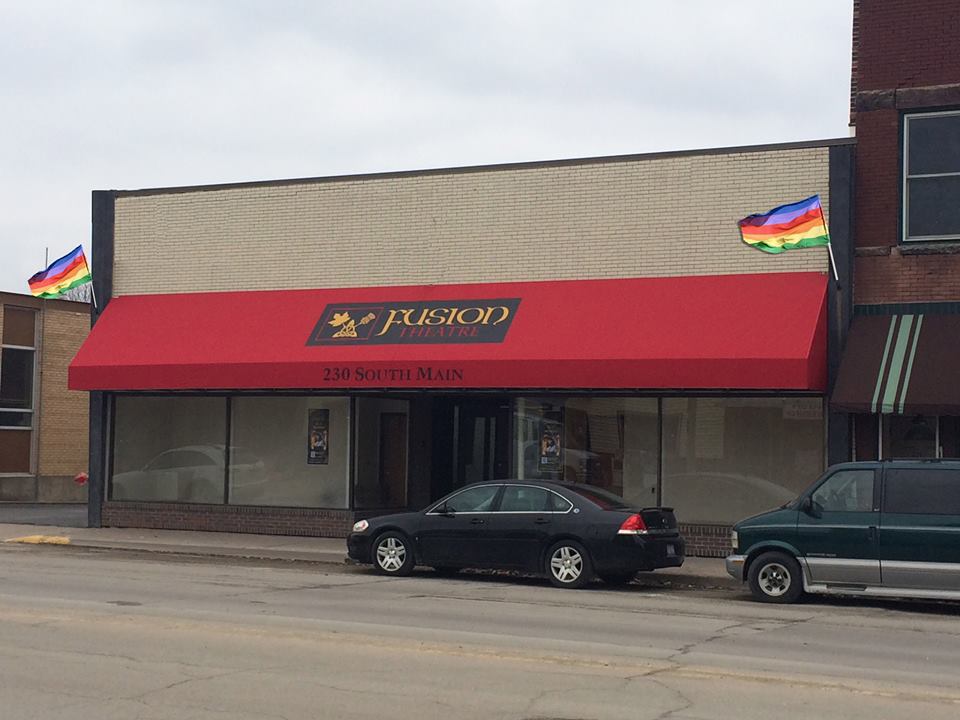 The Fusion Theatre is a joint venture between Monmouth College, the City of Monmouth and Frantz Community Development. The brand new facility is housed in an historic renovated downtown Monmouth storefront. The Fusion features a large art gallery for community exhibits, a 150-seat black box theater with flexible seating, state-of-the-art lighting and sound, dressing rooms, a classroom and a scene shop.
The Fusion Theater is located at 230 South Main Street in downtown Monmouth.
Parking is available on Main Street and in adjoining city parking lots. The phone number is 309-734-1186.
See the theater on Google Street View.
Before and after photos of Fusion renovation