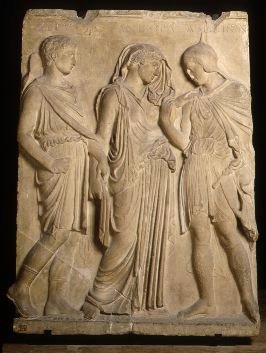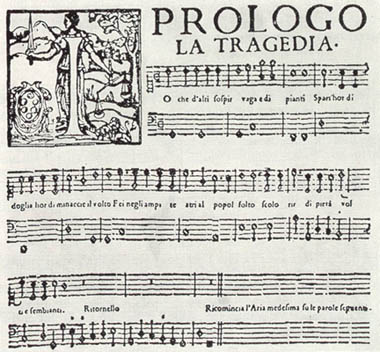 The Monmouth College
Department of Classics

presents

the Eighteenth Annual

Bernice L. Fox Classics Lecture
Che Faró Senza Euridice?:
The Role of Greco-Roman Culture
in the Creation and Development of Opera
by
Dr. James Betts
of
the Department of Music
Monmouth College
The first operas were created in Florence at the end of the 16th. century by a group of performers and patrons inspired by their studies of music as part of Greek theater. While the original goal of reflecting Greek performance practices was soon lost, the influence of Greek and Roman mythology and history has remained in opera to the present. This presentation will examine three facets of this relationship. First, we will consider how Florence's humanist tradition contributed to its role in the birth of the operatic form. A brief survey of operas based on mythological or classic historical sources will follow. Finally, this survey will be complemented by a case study (with musical examples) of one myth, that of Orpheus and Eurydice, and its transformations for use in operas by Peri, Monteverdi, Gluck, Haydn, Offenbach, Milhaud, and Birtwistle and musico-dramatic works by Moraes and Jobim and Amouyal.
More Detailed Lecture Description / About the Lecturer / Photo of the Lecturer / Flyer
About the Fox Lecture Series

Monday, October 28, 2002
7:30 P.M.
Highlander Room
The Stockdale Center
Monmouth College, Monmouth, Illinois
This material was placed on the web by Prof. Tom Sienkewicz of Monmouth College, If you have any questions, you can contact him at toms@monm.edu.