Monmouth College's Gamma Omicron Chapter of Eta Sigma Phi, the National Classical Honorary Society congratulates its newest members,
initiated on November 5, 2005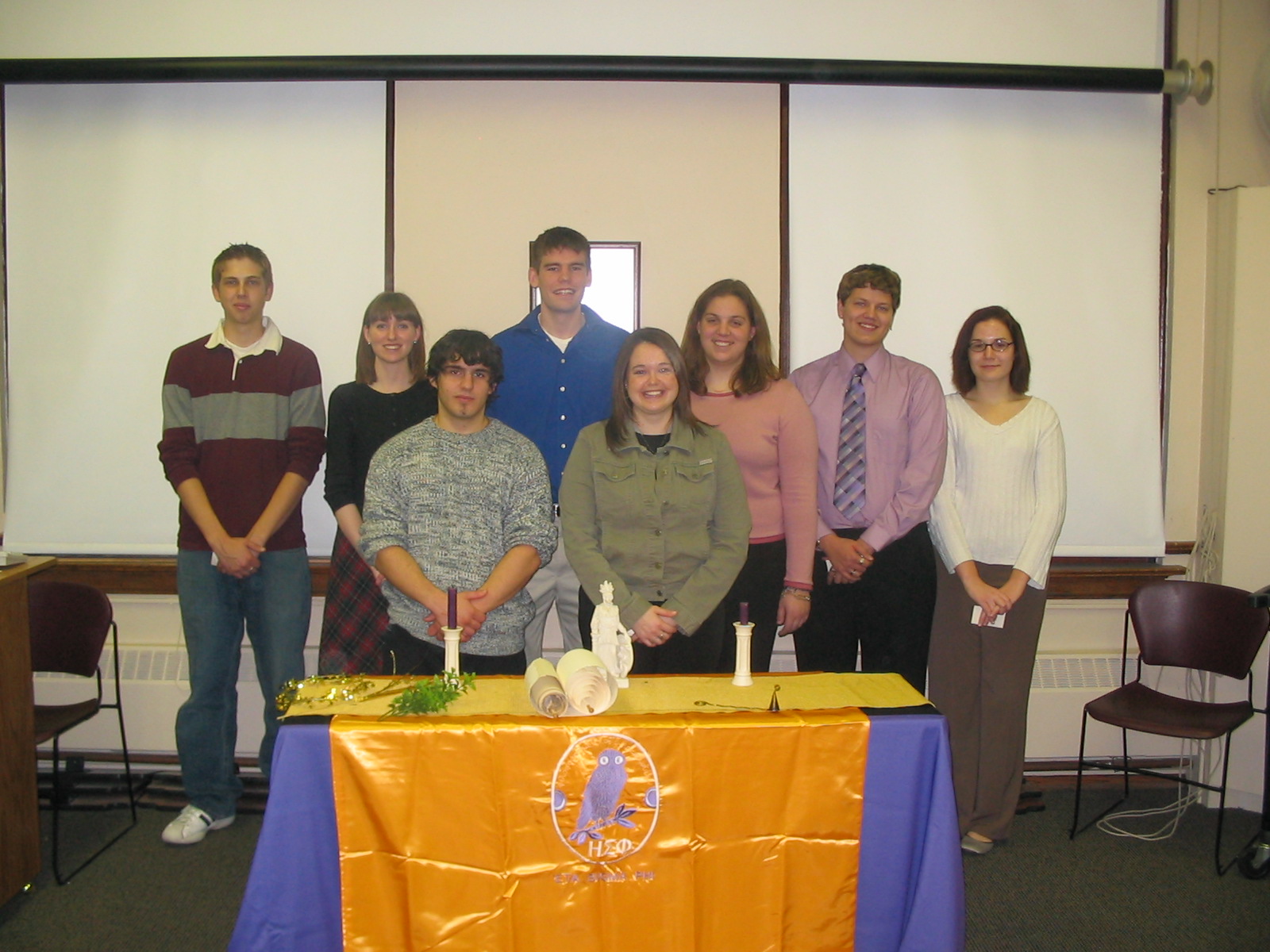 Click on the image for a larger view.
Click here for a gallery of other photos from the ceremony.
From left to right: (front), Andrew Viscariello, Morgan Mikita; (rear) Mark Shoemaker, Elizabeth Toal, John Taylor, Catherine Bartunek, Edward Jensen, Sarah Sherry.

GRATULATIONES, OMNES!