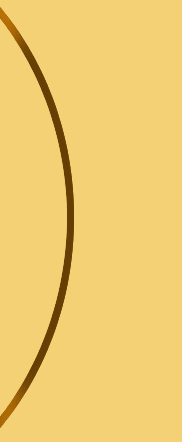 Kappa Chapter - Lambda Pi Eta
The Communication Honor Society
Lambda Pi Eta is the National Communication Honor Society, dedicated to recognizing outstanding undergraduates who study communication in its many and varied forms. In addition to recognition, Lambda Pi Eta offers opportunities for participation in professional organizations and is a vehicle for the presentation or publication of student scholarly work. Monmouth College is distinguished in being one of the first ten chapters in this society.
Requirements of Membership in Lambda Pi Eta
have completed at least

16 course credits

in college;
have completed at least

3.5 course credits

of

C

ommunication study;
have a cumulative GPA of at least 3.0;
have a

Co

mmunication

S

tudies GPA of at least 3.25;
rank in the upper 35% of the graduating class;
be enrolled as a student in good standing;
Membership Roster
April 2016
November 2015
Margaret Brundige

Cole Downey

Ryan Draksler

Anthony Howe

Miranda Jones

Rachel Masch
April 2015
Cassandra Burton

Emily Watkins
November 2014
Amber Berge

Julianna Graf

Miranda Olander

Jaire Sims

Katy Rees
March 2014
Phil Buckwinkler

Evan Davis

Aimee Miller

Adam Ruble

Kelsey Watson
November 2013
David Beuttel

Gavin Bogan

Lydia Butler

Ace Henricks

Mackenzie Mahler

Elizabeth Meyer

Victoria Philbin

Alistair Ramsay
April 2013
Lily Anderson

Kaley Corban

Dillon Docherty

Christina Durante

Joseph Florio

Brianna Fulford

Chelsea Gross

Margaret Grzenia

Ryan Morrow

Jennell Oddo

Emily Orenstein

Nicholas Raes

Raven Robinson

Morgan Ryan
April 2012
Logan Bowman

Elizabeth Keturi

Kelly Klikas

Ashley Lutz

Kyle Mc Ewen

Taylor Nania

Jane Simkins

Samantha Sons
December 2011
Will Deuerling

Andrew Drea

Michelle Hutchison

Lauryn Pearson

Nicole Polich

Alicia Slaughterback

Joe Testolin

Jon Welty
April 2011
November 2010
Haley Mier

Alexandra Morgan

Kelly Murphy

Kendra Newlon

Sybille Rizzolli

Gabbi Schaerli

Haleigh Turner

Jennifer Wheeler
December 2009
Laurel Buckley

James Fry

Joseph Hoffman

Cassandra Hart

Derek Keist

Melissa Lindsay

Amanda White

Erin Woods
April 2009
Kellie Burgeson

John Clifford

Tayja Foutz

June Machacek

Tyler Morrow

Amanda Moser

Crystal Myers

Richard Reiner

Molly Stewart

Daniel Weber
November 2008
Hilary Blahnik

Rachel Bold

Nishant Dixit

Briana Flynn

Chris Fort

Tanesha Hughes

Linsay Ryan

Maureen Soso

Kyle Tuor
April 2008
Kendra James
Carissa Scott
Ashley Trueblood
November 2007
Kyle Christensen
Chelsea Jones
Mickenzie Jones
Rebecca McCormick
Brittney Miller
Kimberly Muys
William Saccomando
Benjamin Sauer
Sarah Sauer
Teresa Schryver
James Vallarta
April 2007
Nicholas Carlson

Bradley Franks

Taylor Froeliger

Erik Hoffer

Sarah Pickrel

Traci Ratliff

Kyle Schierer

Cassie Tangney
November 2006
Michelle Anstett

Jesse Barlow

Bryan Blanks

Holly Butz

Jon Grozkowski

Laura Jahn

Brooke Morgan

Heather Prater

Pam Steskal
November 2005
Lindsay Bero

Andrea Emery

Kelsey Graham

Natalie Hall

Darren Jackson

Natahsa Kemmerling

Christina Simpson
March 2005
A.J. Bartoluzzi

Emily Eddington

Kyle Gibbs

Marisa Kratochvil

Michelina Matozzi

Josh Sonnenburg

Heather Weber

Anthony Welty
March 2004
Michelle Flaar
Sara Poggi
November 2003
Robbin Balkcom
Holly Boothe
Emily Brouchard
Dan Bredfield
Elizabeth Liput
Samantha McKelvie
Casey Wiley
March 2003
Megan Horst
Autumn McGee
Molly McNamara
Randi Shedlosky
March 2002
J. P. Cratty
Geoffrey Edwards
Cari Goff
Meagan Gullberg
Carolyn Mongelluzzo
Angela Peterson
Jason Vana
Kristin Whitver
September 2001
Kathleen Borowicz *
Kara Kuhrts *
Rebekah McBeth *
Brandi McCoy *
Katie Mirsky
April 2001
Melanie R. Brown
Matthew N. Fotis
Stephanie L. Frye
Megan E. Griffith
Victoria L. Kunz
Carl H. Larson
Tracy M. McKeown
John P. Orvis
Rob C. Smith
Bethany L. Tourek
Anthony J. Wash
Andrew S. Zimmerman
April 1999
Kathleen Brunner
Michael Fotis
Christina Jesukaitis
Lucy Kellogg
Clavin Rowland
Jill Scott
Kathryn Sydney
April 1998
Scott Bayer
Page Domikaitis
Theresa Lewitke
Allison McGaughey
Elhadji Thierno D. Ndaw
Kathleen Yarger
April 1997
Dan Crona
Chris Kuhle
Jami Lock
Sid Murlidhar
Brett Nelson
April 1996
Scott Hodges
Julie McLaren
Nick Sosnowski
April 1995
Amie Deyo
Karen Miller **
Heidi Spilman
March 1994
Michelle Campbell
Michael Cortina
Dawn Davis
Matt Fisher
Jennifer Meuth
John Rigg
Jennifer M. Thompson
Melissa Thompson
Amy Wedel
April 1993
April 1992
Kaori Amaki
Katie Bass
Jessica Bunch
Thao Dang
Chris Saggio
April 1991
Laguerra Champagne
Lealonie Elliot
Ellen Ewen
Darin Forbes
Rick Hacker
Rob Herzog
Yoko Koda
Eric Ostermeier
Dawn Pfeiffer
Cathy Phillips
Dufresne Penrod
Wendy Raymond
Genyne Steed
Steve Wadhams
May 1990
R. Calvin Jones
Stephen Klien
Tracie Stahl
CHARTER MEMBERS
May 1989
Duane Baldwin
Jackie Bell
Mary Ann Claque
Deanna Dumolien
Danette Forbes
Lisa Jackson
David Kirby
Pam Malone
Vic Matigaian
Marc Orr
Vickie Perez
Kevin Sefton