WPFS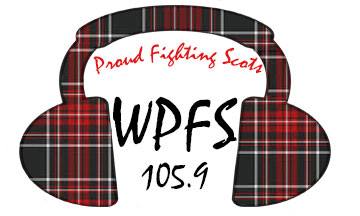 Radio at Monmouth College
IWith an over 50 year history, WPFS is a great learning experience for the Monmouth students and a great listening experience for the audience. Soon WPFS will start broadcasting Low Power FM on FM 105.9. Low Power FM allows non-profits to have a small FM radio station to do community based programming in a small area. The transmitters only go a few miles but ours should cover the whole town of Monmouth. We hope the new broadcast station will not only benefit the students by having a real community to serve but also the community as a whole by providing a truly independent station providing a wide variety of information and entertainment.
Anyone can be a DJ, either for class credit or just for fun! If you are interested, be sure to come to the informational meeting at the beginning of each semester.
Check out the Official WMCR website or start Listening Right Now.
MC-TV

Cable TV programming at Monmouth College
MC-TV is produced by the Communication Studies Department at MC. It all started in Spring Semester of 2005 with a monthly show simply called "MC-TV." Each week, "MC-TV This Week" brings you all the latest news and sports from the Monmouth College campus.
To view any program on MC-TV, check out the Official MC-TV website.
For information on radio or television at Monmouth College new students may visit our table at the Orientation Activities Fair --- or contact Prof. Chris Goble, ph. 2216.