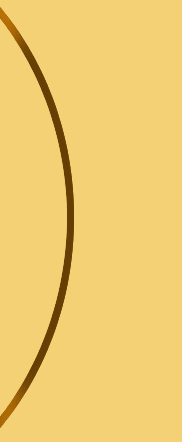 Thinking of Studying Communication, Media, Journalism or Public Relations at Monmouth?

Corporate Communications, Event Planner, Journalist, Music Promotions, Video Production, News Broadcastor, Advertising Department staff, Business Management, Educator, Government Agency Information Offices, Human Resources, Entrepreneur..... These are a few of the different career paths available to students who come to Monmouth College and major in Communication Studies. Pre-law students often major or minor in Communication Studies (see our advice on COMM and Pre-law linked below).
Take a look at our longer list of some career possibilities for a COMM major.
The Department of Communication Studies (COMM) offers a major that encompass three topical areas: Public Communication, Media and Interpersonal/Organizational Communication. In addition to coursework, internships and practical experience, a COMM student will learn the interrelationship of elements involved in all successful communication exchanges, including audience analysis, effective message construction, contextual and artistic approaches and media technology. COMM majors may work in a variety of business and organizational leadership careers, in public relations, print journalism, or in radio and television, to name only a few of the possibilities; all of these involve the need to understand and develop useful communication strategies. The Communication Studies Learning Outcomes statement describes the knowledge and skills students majoring in Communication develop by the time they complete our program. Take a look at our more detailed description of our educational program.
Communication Studies 2012-13 Catalog: Degree Requirements for Majors (plus minors and course listings)
Internships
Internships are an integral part of the COMM major. All majors are required to complete an internship experience or an independent study project. Internships can be taken in a wide variety of job settings from management to radio and television, to journalism, to public relations, to the arts. A listing of recent internships in the department can be viewed at the COMM web site's internship page. The internship experience usually occurs in the Junior or Senior year or in the summer between. COMM faculty routinely advise and assist students in finding good internships. An internship is normally for three semester hours of credit. Typically students to spend between 125 and 150 hours at the internship site or about eight to ten hours per week. Check out Summer Internships from the COMM Major class of 2012. More details are found on our Internship Page.
The Department has excellent FACILITIES supporting our programs in theatre, media and communication.
For further information regarding internships, activities or other aspects of the program, contact Dr. Lee McGaan, COmmunication Studies Chair.
Please look around our site, click on the Viewbook link below or use the "Contact Us" button (on the left) to get more information!
Or download more information using these links:





Take

the Monmouth College virtual tour to see for yourself the excellent academic, athletic, recreational and residential facilities on the MC campus.



Visit the Monmouth College

for additional information!