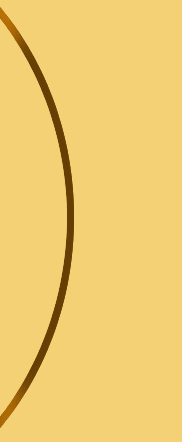 COMM Majors - Class of 2012 and 2013
Internships and Independent Studies
Julie Battcher - Internship in Radio Promotions: Next Media Group Inc. Crest Hill, IL Summer 2011
This past summer I interned at Next Media Group Inc. in Crest Hill, IL where I did an internship in radio promotions. Next Media is the home of four major radio stations. The four radio stations that I got to work with where STAR 96.7 which plays today's hits and a variety of other music, 100.7 WRXQ which plays classic rock music, 98.3 WCCQ which plays country music, and the last station I got to work with was 1340 WJOL which is a news and sports station for Will County. While interning at Next Media over the summer I really got to see what the world of radio promotions was all about. I quickly learned that so much time and preparation went into everything they did with each of these four stations. I primarily worked with all the promotions directors and all four main D.J's as well. I had office days where I helped with front desk work, filling out prize sheets, helping with commercials, and helping prepare for upcoming events and live broadcasts. I also had the opportunity to go out to all the promotion events and learn how all the live broadcasts and remotes where set up for each station and had the chance to learn how all the electronic equipment was set up. Being able to interact with all the different listeners and learn from the Next Media staff truly made my summer internship experience a great one.
Rachel Buckham - Promotion Intern. The Comedy Bar. Chicago IL. Summer 2011
Last summer, I interned with The Comedy Bar, located in Ontourage Nightclub in the heart of downtown Chicago. The Comedy Bar is a stand-up comedy venue that is different than any other comedy you've experienced, for example there is no drink minimum, tickets are only $10, and every night after the last show, it turns into a nightclub where people can stay after and dance. During my internship, I learned how an entertainment business thrives, and some of its possible downfalls. I spent the summer doing everything from marketing and advertising to a little communication work as well. I was able to build upon my interpersonal skills the most by greeting and seating a diverse audience at the Comedy Bar. One of my favorite things was hosting the TBS Just for Laughs Festival, in which twenty rising comedians took center stage in four shows being taped for presentation on justforlaughschicago.com. I also really enjoyed helping the company rebrand. Two weeks before the end of my internship, The Comedy Bar went through some serious changes, such as completely rebranding the name, a whole new way of advertising, and adding a new segment of open mic night on Thursdays. I got to work the grand opening night in which Comedy Central came to tape our show. I was very grateful to be on the ground floor of The Comedy Bar and to have learned everything The Comedy Bar and its owners were able to teach me.
Michael Coates – Intern in Web Design: Houston & Associates Chicago, IL Summer 2011
This summer I interned at Houston & Associates, where I did web design and IT work. Houston & Associates is a security consulting firm. They send trained security officials to various locations like Marshalls or the Federal building in Chicago. I enjoyed the challenge of putting my web design skills to the test . I was challenged often to meet the expectations of my supervisor which mainly consisted of thinking for myself. I was taught the process of properly designing a website. I learned that there is a lot more to making a website than just creating the web pages themselves, especially when you are making a website for an independent company that has not had one before. I was happy to know that the skills I had before the internship evolved into something that I can take with me in order to further my technical communication skills. Using the experiences I have gained from the internship, I now know more about office culture and how to respond when you are done with a task that your supervisor gives you. It is a completely different experience than college and it made my summer internship one I will never forget.
Lukas Devlin - Internship in Political Communications: Congressman Bobby Schilling, 17th District ,Moline, IL. Summer 2011
This past summer I interned with United States Congressman Bobby Schilling 17th District Representative in Illinois where I focused on Political Communications. The Moline District office is where I had an opportunity to work with Social Security, Immigration, Veterans Affairs, Medicare and many more departments in our government system. I worked hand in hand with everyone in the office giving me a broad understanding of Congressional Politics. I accompanied the Congressman during meetings took notes. I also attended town halls and represented him at some public events. I found that as a college student I am much more tech-savvy than many members of the workforce. I answered calls from constituents and assisted in managing their cases from beginning to end. I learned how communication is managed between the office in Washington, where Bobby spent most of his busy summer, and the four offices here in the 17th District. This technology enabled me to not only serve the Moline office but to also perform tasks requested by the Washington D.C. or other offices. I sharpened my writing, office, and organizational skills serving the 17th District. My understanding of navigating our government system and constituent service has significantly increased. My eyes have opened to our national lack of public engagement and various avenues of possible involvement. Overall, my experience bestowed many practical lessons in the area of Political Communications. The Chief of Staff from the D.C. office asked my supervisor, "if there was anyway we can keep Luke around?" During the school year I will continue my internship serving in the Galesburg, IL office.
Ross Donnan - News Intern. Comcast Sportsnet, Chicago. Summer 2011

Over this past summer, I was employed as a News Intern at Comcast Sportsnet, in Chicago, IL. Located in the basement of the Chicago Sun-Times building near the Chicago River. During my time there, I was responsible for various jobs, ranging from writing, editing, and printing scripts for any of the three evening broadcasts. I also traveled with a photographer and covered stories that would feature on any of the broadcasts, and assisted producing a show. By far the most enjoyable part of the internship was going on site, to do post-game interviews with players, and having 1-on-1 interviews with players at various locations. My main project was a feature story that I titled "A Family Affair" where I sat down with Scott Fletcher, former White Sox second baseman, and his son Brian who is currently doing very well in the Royals farm system. This story was my project for the final 2 weeks of the internship, and will be a feature story with an air date TBA. My time at CSN was one of the most enjoyable learning experiences I have ever had.

Katie Ehrhart - Production Intern, Prairie Radio Communications (WMOI, WRAM, WAIK) in Monmouth, Illinois, Summer 2011.

This summer, I had the privilege of working with Vanessa Wetterling, the General Manager of Prairie Radio Communications (WMOI/WRAM/WAIK). I spent the summer writing commercials, voicing in commercials, filing paperwork, board-operating for the station, and adding events on to their radio website. I also got the opportunity to go on a sales call which allowed me to see what exactly the sales people does when they go on a sales run. I learned the trials and tribulations the radio industry is faced with on a daily basis, and ended up earning a part time job.

Courtney Gosney - Marketing Intern. The Putnam Museum and IMAX Theatre. Davenport, IA. Summer 2012.

This summer I worked as an intern at the Putnam Museum and IMAX Theatre. This organization is located in Davenport, Iowa and is an exciting destination that: inspires ideas, dialogue, interaction among people of all ages through entertaining experiences that connect them to history, cultures, nature, and the environment, by preserving collections and presenting educational programs, IMAX films, events, and exhibits. During my internship, I worked with the marketing department which is responsible for promoting all of these different components of the museum to a large variety of people. The work in the marketing department was fast-paced, and it was not unusual to be working on several projects simultaneously. The internship was a fun way of gaining real-world knowledge of all aspects of the marketing field, including: advertising, public relations, media buying, event planning/coordination, market research, promotions, writing, and graphic and web design. Because the Putnam is a not-for-profit organization, I also had the opportunity to learn a lot about business-to-business communication and how important networking is in the not-for-profit world. The internship has provided me with a very good feel for marketing and enough experience to feel confident in my future endeavors. I have also found that I would like to pursue a career in event management and coordination.

Gavin Halpin

-

Internship in Minor League Baseball Operations: Burlington Bees Baseball Team: Burlington, IA. Summer 2011
Over this past summer I interned for the low A affiliate of the Oakland Athletics. This took place in lovely Burlington, Iowa and was a long but rewarding summer. Some of my duties included cold calling, stocking concessions and beer stands, pulling the tarp, cleaning the stands, stadium operations, being the mascot, and making the food for the concession stands. We worked very long hours but after spending a whole summer with each other we didn't mind the grind it took to put on a good show for the fans. It was an eye-opening experience to see what goes into hosting a game; the preparation was unreal at first. I'm glad I chose the internship I did and look forward to see where this experience might land me next.
Samantha Jagust – Monmouth College-Student Affairs Office, Monmouth, IL, Summer 2011.
This summer I had the opportunity to participate in an internship that would provide me an insight to what I would like to do for the rest of my life. I was an intern for the student affairs office at Monmouth College. I learned very quickly, though the students may be off campus that does not mean the work does not stop for the staff and faculty. I found myself designing presentations to present to alumni, creating training manuals that current students and faculty would be implementing to the next school year, and networking with other institutions about programs that are needed in order to advance. My favorite part of my internship was having the chance to work with Greek Life. In spite of being a member of the Greek community here at Monmouth, participating as an intern presented a different prospective. I enjoyed working with Greek Life from an administrative point of view because I am now able to understand and appreciate the profound impact that it can have on someone's life. Taking this internship confirmed my decision to find a job in the college student personnel world. Though, I have decided to take a different route in my life, I firmly believe one does not need to be a teacher in order to educate and make a profound impact on one's life.
Joe Kay - Broadcasting Intern. Independent News Network. Davenport, IA. Summer 2011
During my internship throughout the entire summer of 2011 I had a variety of activities that gave me the opportunity to use the knowledge I had received in the classroom into practical use. The first two weeks of my internship I was in production, meeting with clients and talking about aspects of their business that they would like to implement in commercials that we made for them. I wrote scripts, shot footage, conducted interviews, uploaded footage onto a computer sequence and edited the footage. I helped make commercials for car dealerships, the Trinity Hospital chain, and various other businesses and other organizations in the Quad City area. The next two weeks, I spent in Master Control, tuning satellites, down linking and up linking commercials and television shows that aired across the U.S. I also performed heat readings of satellites and monitored rundowns to ensure that there was no dead air. Lastly, I spent the rest of the summer in the news/ weather department. In the news department I wrote slugs, downloaded videos from other affiliates across the U.S. as well as the wire and timed shows. In the weather department, I produced weather casts, forecasted the weather for several cities and DMA's across the U.S. Equally important, I monitored National Weather Service chat rooms and updated meteorologists during live weather casts. I also recorded several hours of weather casts that I did. I learned so much during the summer of 2011 and had the great opportunity of actually performing tasks used in television- opportunities that are not available in the classroom.
Ashley Lutz - Communication and Marketing Intern, Immanuel Lutheran School. Crystal Lake, IL 60014. Summer 2011
This summer I worked as a communication and marketing intern at Immanuel Lutheran School in Crystal Lake. My main projects that I worked on were creating, editing, and distributing postcards, brochures and newsletters to over 2,000 people. I also helped with organizing events that the school hosted and with web design. I was also able to create and edit the entire summer edition of the school and church's newsletter. This was such a rewarding experience and I learned a lot on the way. After working with the talented Immanuel team, I learned that anything can happen during the week and schedules can change at any time. Thanks to Immanuel I am confident in my decision to look for a job in the communication field when I graduate.
Patrick McNeil - Internship in Electronic Media. Monmouth College Communications Department. Monmouth, IL. Spring 2011
During the Spring of 2011, I worked an Internship in Electronic Media for the Monmouth College Communications Department under the Director of College Communications

,

Jeff Rankin. I preformed a number of tasks that dealt with the college's marketing, communications, and other areas. Some tasks that I preformed included creating and uploading videos to the Monmouth's YouTube page, contribut

ing

to constructing different messages given by the President of the College, creating promotional videos for the trustees and other promotional purposes, and was responsible for compiling information from members of the communication and marketing departments for the weekly meetings.
Haley Mier – Marketing Intern. Develop Inc. Schaumburg, IL. Summer 2011
Over the summer I interned for a small marketing and events firm, Develop, Inc., located in Schaumburg, IL. Develop Inc., focuses on on-site promotions, so I was able to travel around the Chicagoland area and promote different clients ranging from skin-care to drink mixes. Right away I learned various marketing systems that I could apply to any campaign. This internship provided me with lots of opportunities, one of which included a business trip to Winchester, Virginia. During this trip I was in charge of cross-training an employee on the new campaign and was also in charge of accommodating the client's needs. Although I was just an intern, I was promoted to a "trainer" position, which allowed me to train others on campaigns, teach marketing systems, and help interview potential employees. From this internship I was able to further develop my interpersonal communication skills and leadership skills. I also gained great insight into the marketing/ promotions field.
Kelly Murphy – Public Relations Intern, Adventist Midwest Health Regional Office, 120 N. Oak St., Hinsdale, IL 60521. Summer 2011.
This summer, I had the opportunity of working with the public relations department for Adventist Midwest Health. I spent my summer learning a variety of things in the world of public relations and healthcare communication. As a public relations specialist for AMH, I was required to do many different tasks. The main responsibility I was to uphold over the course of my internship was learning how to adapt my writing skills to display a more newspaper/journalistic format. In other words, learning how to be more clear and concise in my writing was probably the hardest challenge I faced throughout my internship. I worked on writing press releases for the four various hospitals within AMH as well. With every writing assignment, I would be given limited background and contact information. Then, I needed to call those involved with the story and set up an interview, conduct the interview and write the story. I was able to make some banners and fliers that would be on display in the different hospitals and I was also able to work on 3 different commercials. The most interesting part of my internship would be the time spent working on the set of the commercials. I really enjoyed working with the public relations team because they gave me a lot freedom in terms of how I was to go about executing my projects. Taking this internship further proved my interest in the communication field and opened my eyes to the many different opportunities available in the future.
Kevin Ross - Joliet Slammers Baseball Organization. Joliet, IL. Summer 2011
During the summer of 2011, I got to experience something that not many people can say. I was given the opportunity to have an internship for one of my dream careers. I was an intern for the Joliet Slammers Baseball Organization. This internship gave me a great perspective on what happens behind the scenes of a professional baseball teams lifestyle. I did various types of work including promotions, marketing, grounds-keeping, and community relations. The hours were long but, definitely, worthwhile. From here on, I continue to pursue my passion and hopefully continue to work in professional baseball for the rest of my life.
Gabrielle Schaerli - Marketing and communication Intern. United Way of Lake County, IL. Summer 2011
This summer I had the opportunity to work as a marketing, communication intern for the United Way of Lake County. I wore many different hats, as many do in the non-profit world and as a result I was able to learn so much and took a lot away from the experience. I worked on several tasks over the summer one being the launch of "Page it Forward" which was a book drive aiming to raise 100,000 books for at-risk children in Lake County. I was able to create some of the pre-promotional materials for the launch and also was able to work on-site for the book collections. I also worked independently on their annual leadership and gave reports and collected and created the draft, which I worked on with the graphic designer and I learned a lot. Overall my internship reaffirmed my love for Public Relations and Communication and built on my skills that I have gained from Monmouth College.
Jamie Schingoethe - Broadcasting Intern, Prairie Radio Communications (WMOI, WRAM, WAIK) in Monmouth, Illinois, Fall 2011.
I am currently an intern at Prairie Radio Communications, located in Monmouth. Prairie Radio Communications owns and operates 12 different stations including 1590 WAIK, 1330 WRAM, and Sunny 97.7 WMOI. I've only just begun my internship, but so far I've had various responsibilities including writing commercials, stories and recording commercials that will be used on the radio. I'm looking forward to learning more about the radio industry.
L
issa Sexton - Broadcasting Intern. Praririe Radio Communications, Monmouth, IL. Fall 2011
According to their website, Prairie Radio Communications, "broadcasts to communities throughout Illinois, Wisconsin, Iowa, and Missouri, with information and entertainment that is specifically designed for the towns we serve. Radio's greatest strength is its ability to be local and immediate, and Prairie's stations provide more local content, in real time, than any other media source available to our audiences and customers." This statement is undoubtedly true, as they own and operate 12 different stations within their state jurisdiction, three of which are located in Monmouth. Monmouth serves as the home broadcasting station to the AM frequencies, 1590 WAIK and 1330 WRAM, as well as the FM station, Sunny 97.7 WMOI. So far, my duties and responsibilities have included engineering the board at the station on Friday nights for local high school football games, including teams from Galesburg, Monmouth-Roseville, United, and Mid-County. I also have to collect data, interviews, and highlights for the sports cast and sports line shows. In addition, I have to write news stories and commercials, as well as provide my voice to various commercials and news updates that appear over the radio. On average, I will be completing this internship for approximately eight hours a week, for a total of 120 by the end of the Fall 2011 semester. Although I have just begun, I am excited to learn many more skills that will aid me in all of my future endeavors.
Dan Steamer - Promotions Intern, 95.9 The River. Aurora, IL 60502. Summer 2011.
While being an intern at 95.9 The River in Aurora, I thought it was a great experience for me. I was an intern in the promotions area. While I was there, I would work in the office for a few hours one day a week and also go to events sponsored by the radio station throughout the month. During my time in the office, I would: call winners, mail out prizes, edit and upload pictures onto the website, update the community calendar, file contracts, make new folders, and help the Traffic Director with invoices. During the events, I would: play the radio station's music, bring out games to the public so the public can try to win prizes the station brings, take lots of pictures for the website, and interact with the public. I really enjoyed this internship and would recommend it to anyone!
Joe Testolin - Sports Information Intern. Monmouth College Athletic Department. Monmouth IL, Spring 2011
Last Spring I interned for the Athletic Department of Monmouth College as the Assistant Sports Information Director (SID) under the guidance of Dan Nolan, the college's SID. I learned very quickly that it takes a lot of different skills to work as an SID for a college. I spent over 180 hours interning and I learned that it takes a lot of work to make the athletics at a college run smoothly. My responsibilities included filing reports with a variety of agencies, that included the NCAA, Midwest Conference, Intercollegiate Tennis Association (ITA) and Presto Sports among others. I also had to write game reports, news releases and weekly, student-athlete featured articles. I assisted Dan with his game management responsibilities, which included the operation of the public address system, timing and scoreboards, and the compilation of live game statistics. I spent time assisting Dan with game promotions and photography, compiling Game Day programs, recording and editing coach's recruiting videos, assisting and managing the live Webcast of sporting events, and I sometimes had to do research of various athletic records and had to organize other archival material as well. Through completing this internship,I learned how to use a multitude of computer programs in order to compile the stats, make the game programs, and write the articles for the weekly on-line newsletter. I feel that this internship really helped me learn about all of the behind the scenes work that goes into making a college's athletic program run.
Haleigh Turner - Communication Intern, Augustana College Community Engagement Center, Rock Island, IL. Summer 2011
Over the past summer I interned at Augustana College in their Community Engagement Center as their Communication Intern. Throughout the summer I worked on many projects including the Course Catalog, Grant Administration (Illinois Board of Higher Education and Christopher Family Foundation grants). Employer Relations Brochure, ProFair (job fair) promotion, and a Social Media Strategic Plan. With this opportunity I got to work on these multiple projects to see the inner workings of a higher education student service office and I feel that I am now armed with the talents needed to succeed in my future. My "bigger" projects of the summer were the Employer Brochure and Social Media Strategic Plan. The office had many literature options for students but nothing for employers in the area. Seeing this need I created a brochure to showcase the skills Augustana College students and graduates had to utilize for possible internships and jobs. The office wanted a way to communicate with students that would meet them on a medium they were already using. By utilizing Facebook, Twitter, and LinkedIn a Social Media Plan was established and will soon be rolled out at Augustana. Besides working on the multiple projects throughout the summer I got to experience the communication of a higher education office setting which will be extremely valuable to my future. The experience I had this summer proved to me that higher education is the place for me and the talents I grew through my internship have made me the asset that student service offices will desire.
Jennifer Wheeler - Event and Marketing Intern. Office of Campus Events: Monmouth College, Monmouth, IL. Fall 2011
This fall, I have the opportunity to intern with the campus office here at Monmouth. As apart of my internship, I will be combining my ASAP involvement with my passion for event planning. My official duties are to spearhead the implementation of a new events series on campus called Underground Programs or UP and work more closely with budgeting and contracts for the new event series as well as for some of our student programming events. Also, I will be helping with the post-orientation process where I will be able to use my creative communication and public relations skills to find new and initiative ways to do orientation as well find patterns in the thoughts of the new students that just experienced new student orientation. Finally, I will get the chance to help plan and market for commencement weekend in the spring. I am extremely excited to get a chance to use the skills and ideas I have gained in the classroom and be able to create something new on the Monmouth College Campus.
Katherine Young – Imagine Film Company --- 109 West Walnut - Rogers, AR --- 72758 Summer 2011.
This summer I interned at Imagine Film Company. Imagine Film Company specializes in high quality video productions for commercial businesses as well as cinematic wedding videos for clients in Arkansas, Missouri, Oklahoma and Texas. I was able to work with video professionals and use the latest equipment for HD productions. I was also able to take an inside look at what it is like to run a video production business. I now have a better understanding of what it takes to run a business and how to create high quality video. This internship has further provided me with the skills to continue on in the video production business after college. It was an amazing opportunity and overall a great experience.