Communication Studies Department News
"Western Stoneware: The Molding of a Company," Click here to watch the first 3 minutes.
You can watch the whole documentary on MC-TV's YouTube Page.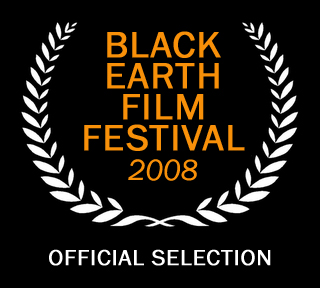 "Western Stoneware: The Molding of a Company," a documentary produced in 2007 by MC CATA lecturer Chris Goble and three of his students was selected as the People's Choice at the Black Earth Film Festival in Galesburg, IL. The documentary was shown as part of their Opening Night Local Showcase at the Carl Sandburg Mall Cinema at 7 p.m. on Saturday September 13th.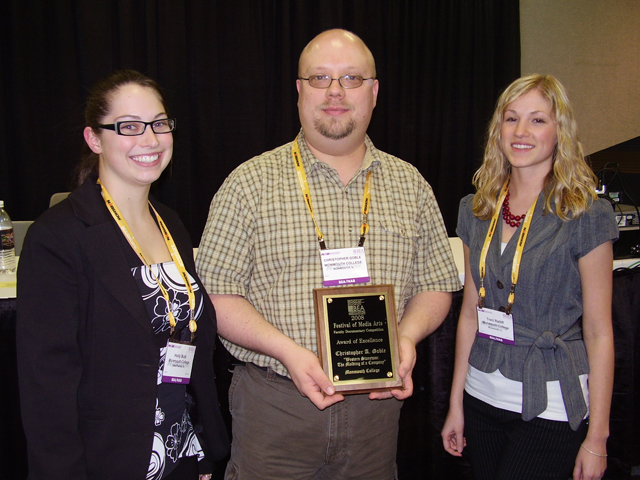 The documentary has also received national recognition from the Broadcast Education Association (BEA). The organization honored the documentary with the Award of Excellence in the faculty documentary competition as a part of the Festival of the Media Arts during their national convention in Las Vegas in April 2008.
According to the organization, Award of Excellence winners feature "superior quality work, parallel in idea to research accepted for publication in a refereed journal."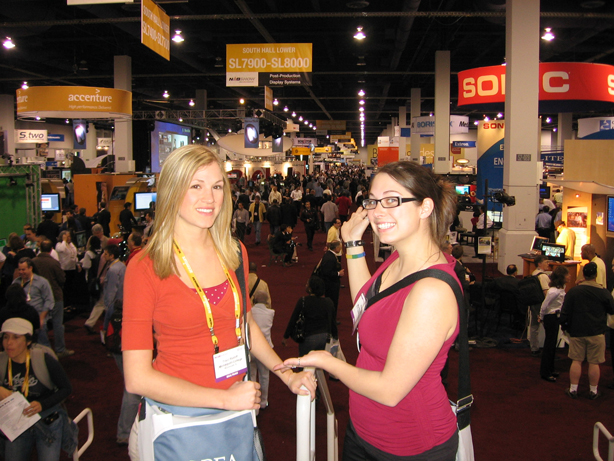 The documentary, "Western Stoneware: The Molding of a Company," premiered on May 15, 2007 to an audience of about 25 people in the Barnes Electronic Classroom in the Hewes Library. The documentary outlines the history of the local pottery company from its start as 7 different potteries into the conglomeration that was Western Stoneware to its closure in 2006 and it's reopening on a much smaller scale. The program was produced as a part of CATA 296 Special Topics: Advanced Video Production.
A note from the director: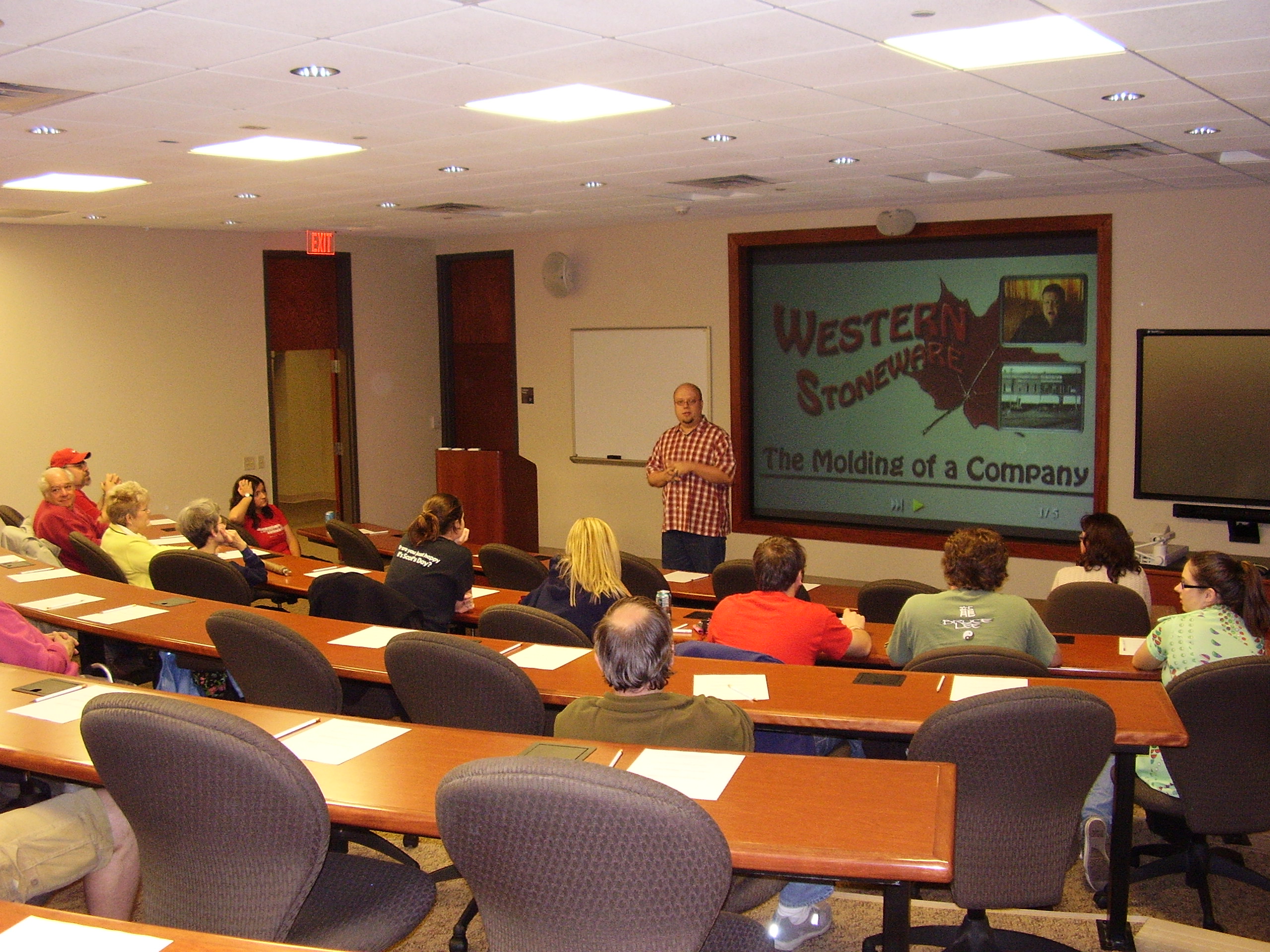 In the spring semester of 2007, three students, Holly Butz, Louise Murphy, Traci Ratliff and I began to plan a documentary which we were going to produce for a special topics course of mine. Many topics were discussed but one kept coming up, Western Stoneware. One day early in the semester Holly stopped by the Pottery Barn, Western Stoneware's retail store, to inquire about the possibility of doing a documentary about the company. The people there were so excited and helpful that she was sold on the spot.
The pottery has such a rich history and a great story to tell about local business struggles in the world economy, we jumped right into the project. It was a lot of hard work but also a lot of fun to work on a project of this size. After many months of hard work we premiered the documentary, "Western Stoneware: The Molding of a Company" on May 15, 2007. The response was very positive and made the whole process worth the while.
If you would like more information about the documentary or to obtain a copy, you can contact me directly.
Chris Goble
Lecturer, Department of Communication and Theatre Arts
Faculty Advisor, MC-TV and WMCR Radio
Monmouth College
700 East Broadway
Monmouth, IL 61462
Office: (309) 457-2325 ext. 2216
cgoble@monm.edu