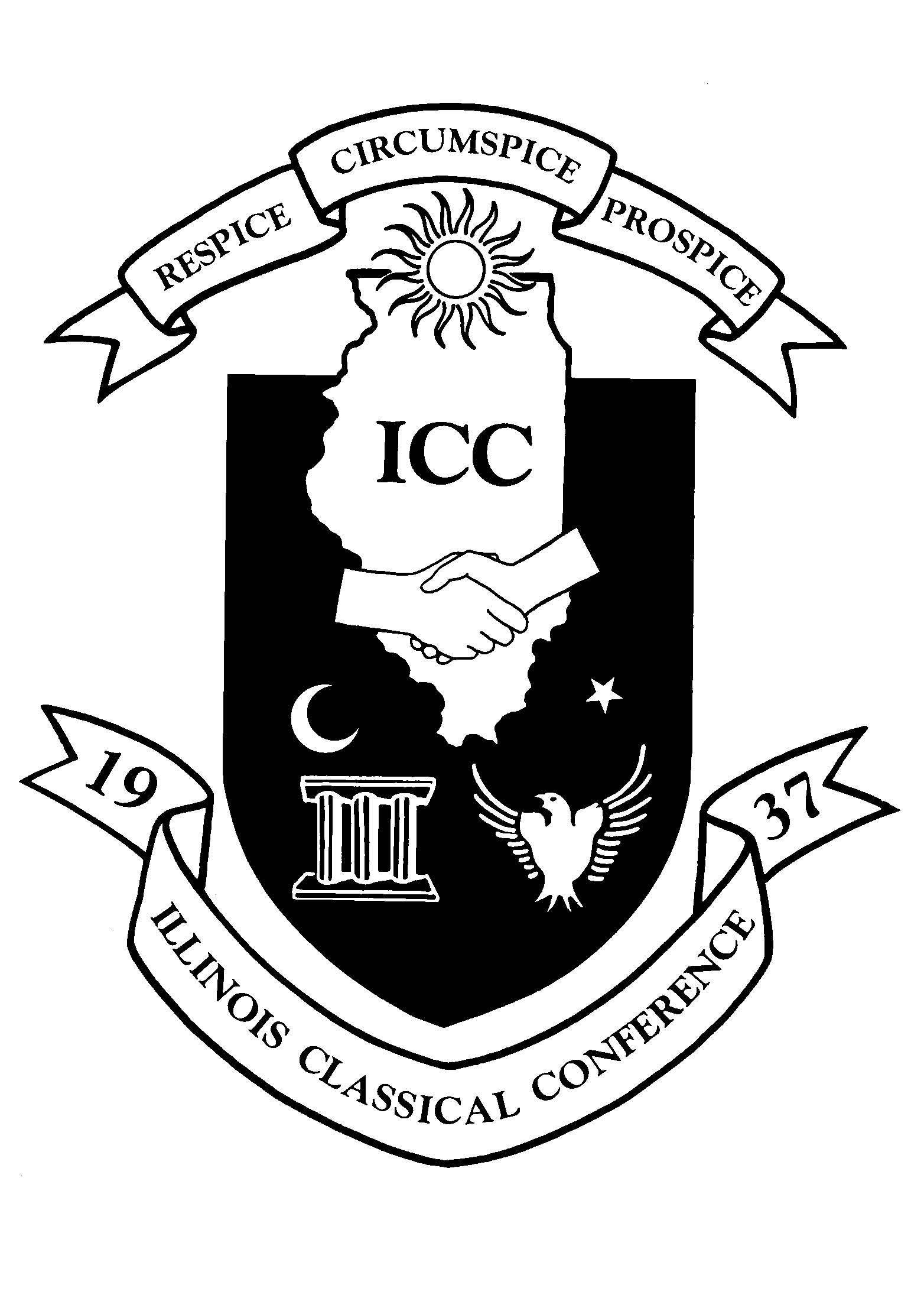 ILLINOIS CLASSICAL CONFERENCE
NEWS ARCHIVE
2008 Illinois Latin Tournament Results
2009 Illinois Latin Tournament
Rev. Andrew J. Wahmhoff, Latin teacher at Marmion Academy, died April 10, 2009
dead at 77
"A Different Kind of First Day"
Illinoisians at ACL 2007, including Charlie Speck of ISU!
2006 ICC Lifetime Achievement Award Recipients
Photo Gallery of 2006 ICC Meeting
Northside Wins Website Contest
Mulberry Honored at 2006 Latin Olympics
Latin Signs at Wrigley Field in Chicago!
Illinois at ACL 2005
2005 Calder Award
Latin Test Gets Low Marks
Katherine Trezevant (retired Elgin Academy Latin Teacher) Dies (12/24/2005)
ICC Program 2004
ILLINOIS LATIN TOURNAMENT 2004
Steve Pilewski Receives CAMWS Service Award
ICC at CAMWS: 2004 a Photo Mosaic
2004 Chicago Public Schools Olympics
Grundy Steiner, ICC President in 1980
dies at age of 88
NATIONAL LATIN TEACHER RECRUITMENT WEEK 2004--Tom Sienkewicz Wants You to Become a Latin Teacher! (pdf file)
Latin Comes to Life with Dr. Seuss (Chicago Tribune, October 24, 2003)
Photo Album of 2003 ICC Conference
2003 Latin Pedagogy Workshop (pdf files): Cover Letter / Notice 2003 / Registration Information / Schedule
2003 Illinois Latin Tournament Qualifying Exam Notice
2002 Illinois Latin Tournament at Monmouth College
Marilyn Brusherd, Recipient of 2003 CAMWS Good Service Award
Janene Mattingly of East Peoria High School Wins ACL Award.
Photos of Illlinoisians at CAMWS 2003
Photos from ILT 2002
NLTRW 2002 Activities in Illinois
Romans on the Rhone
NEW MAT Program at National-Lewis University!