"It is up to science to spread the understanding that the choice is not between wild places and people, it is between a rich or impoverished existence for man." -- Thomas Lovejoy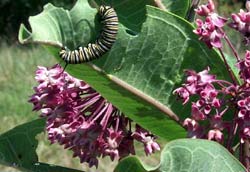 Approximately 40% of recent Environmental Science graduates have entered graduate school to specialize. Generally, a 3.0 GPA minimally will ensure a chance at graduate study for a Master of Science (M.S.) or higher. Our graduates have pursued the Master's degree at Duke University, University of South Carolina, University of Illinois-Springfield, University of Wisconsin-Madison, and American University in Washington, D.C.
Students planning to attend graduate school should focus their course plan on a specific area in the environmental sciences, especially during their junior and senior years. Students are encouraged to pursue internships and work opportunities as well to gain experience and choose a specialty in the field that interests them. Taking the Graduate Record Examination (GRE), now available on-line at the Wackerle Career Center, is also a prerequisite to applying to most graduate schools.