William L. Urban

Specialty: The Teutonic Order in the Crusading Era

Lee L. Morgan Professor of History and International Studies

Professor Emeritus

Aging majors and soccer players may click here for a more familiar photo

right: in the garden with Jackie

Dept of History,

Monmouth College,

Monmouth IL 61462

Office phone: (309) 457-2388

FAX (309) 457-2152

E-Mail Address: urban@monmouthcollege.edu

<![if !vml]><![endif]>

Ask about his European tours See TRIPS below

Awarded the Harry E. Pratt Memorial Prize for the best article on Illinois History in 1997. The Illinois Historical Society, Dec. 4, 1998. And in 2000 the Vitols Award for the best article of 1998 in the Journal of Baltic Studies.

Hatch award for scholarship 2007 and 2014.

Retired since 2017
---
Expertise in Baltic Studies (Estonia, Latvia, Lithuania, and Prussia); editor of the Journal of Baltic Studies 1990-1994, Book Review editor, 1994-2000.
Subspecialties in the American West and local history, especially the family of Wyatt Earp in Monmouth. Evaluates historical documents. Lectures to some strange audiences. Travels widely, often accompanied by student groups. Works closely with Eta Sigma Phi (classics honorary society). Founding advisor of the local ZBT fraternity chapter.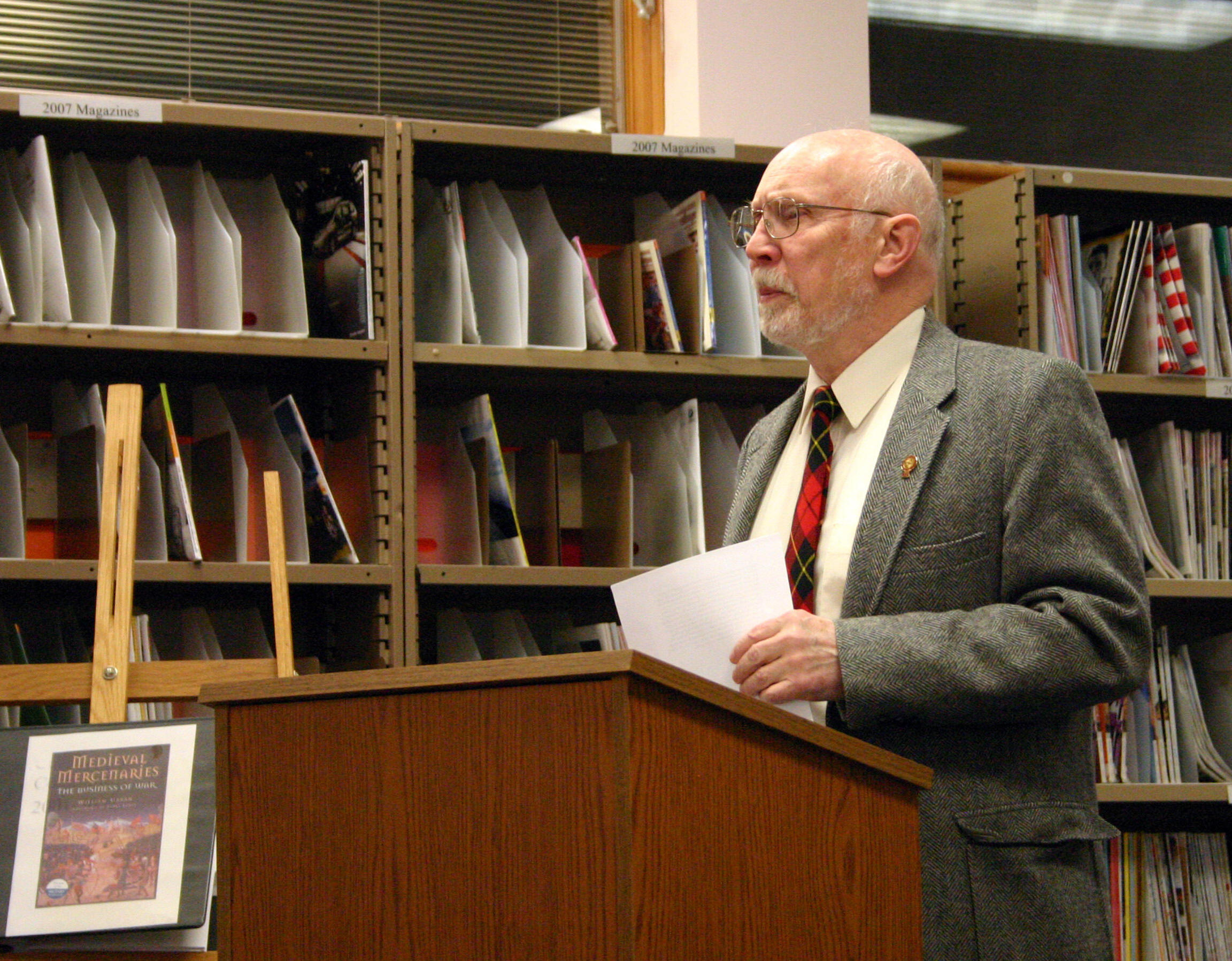 Reading of Medieval Mercenaries in Warren County Library (2007)
PLAY: FOUNDERSí DAYS, with Acts on the 1853 Academy, the College in the Civil War, and the foundation of the Kappas; opened on Broadway in 2002 for two performances. There was a reading of the Civil War chapters for Heritage Day in the spring of 2011.
1997 Spring Break Trip to ROME 1998 Spring Break Trip to MUNICH
1998 Summer Trip to Europe 1999 Summer Trip to Europe
2000 Summer Trip to Europe 2001 Summer Trip to Europe
2002 Spring Break Trip to Berlin 2002 Summer Trip to Russia
2003 Spring Trip to Roman Germany 2003 Summer Trip to Europe
2004 Spring Trip to Germany 2004 Summer Trip to Europe
Spring Break in Munich 2005 May 2008 Trip to Ireland
2011 September trip to Poland 2012 January trip to Puerto Rico
2017 Danube Cruise
What I did on my summer vacation 2006††† Summer 2009
FAMILY HISTORY STUDIES. See course offerings.
The Juvenal, Juvinall, Juvenile Families
The Dandurand-Dendurent Family History. A narrative account 1663-1948.
Editorials:
January 21, 2003: The Collapse of East Germany.
August 25, 2003 Notes from Europe
People Ask Me The Darnedest Things (Oct 8, 2008).
Reception for Stacy Cordery Nov 3, 2007, to celebrate the publication of ALICE